Protected Areas in Region IX
Turtle Islands is part of the Sulu Archipelago which is composed of approximately 400 islands of varying shapes and sizes. It is located at the southwestern tip of the Philippines, about 1,000 km southwest of Manila. It consist of a group of Islands, namely, Boan, Lihiman, Langaan, Great Bakkungan, Taganak, and Baguan.
Pasonanca has the potential to become the most important site for lowland forest birding on Mindanao. A couple excellent birding spots within the reserve appear surprisingly easy to access and this National Park is designated a strict protection zone as a watershed which sets it safe for the future while for example the forests at the well known Picop logging concession continue to degrade with both birding and access becoming more difficult by the year.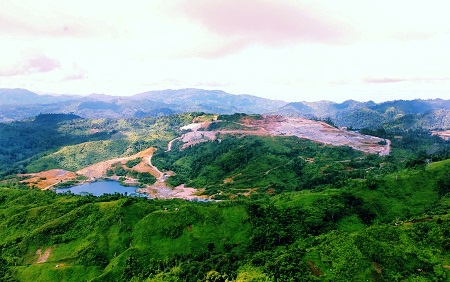 Siocon is also the home of Phillippine Eagle and first ever documented in the Philippines that nested and hatched in the wild. To date, five (5) Phillippine Eagles were seen in the area, a strong manifestation of awareness and dedication of the stakeholders in environmental conservation and protection.